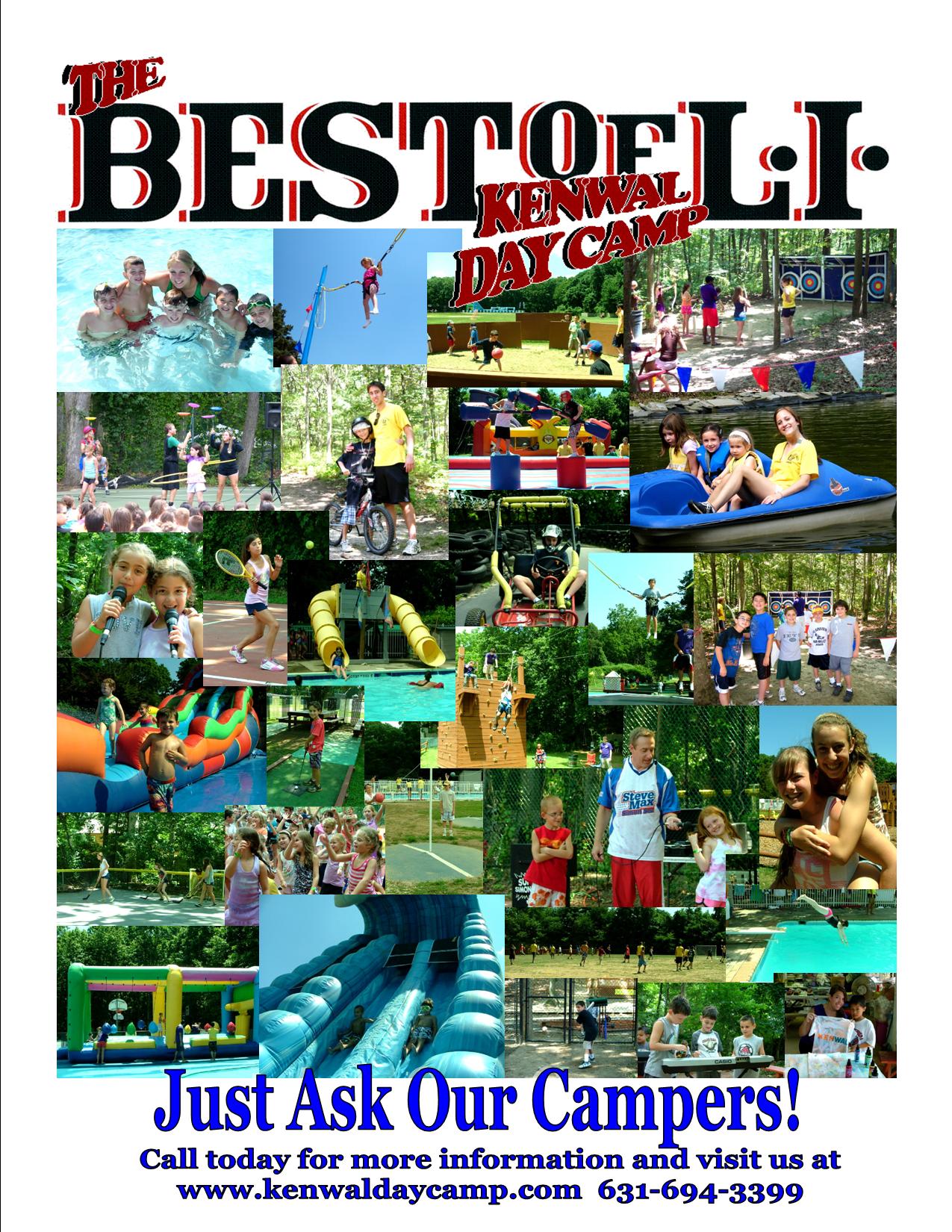 Camp Profile
Age
2 to 4
9 to 13
13 plus

Price Range
$400-$699

Sessions
Full
Half
Week
Other

Gender
Boys,Girls,Coed

Specialties
Arts & Crafts
Culinary Arts
Hip-Hop
Choral
Archery
Baseball/Softball
Basketball
Boxing
Cheerleading
Climbing/Ropes
Field hockey
Golf
Gymnastics
Hiking
Low Ropes/Adventure
Martial Arts
Mountain Biking
Soccer
Swimming
Tennis
Volleyball
Acting
Circus Arts
Drama
Musical Theater
Camp Highlights
The Camp Kenwal philosophy is based on a very simple yet profound statement made by one of our younger campers to his parents.. "I didnt win, but I did my best." This positive attitude is exactly what Camp Kenwal is all about.

Transportation
We provide door to door transportation in vehicles that are air conditioned and regularly inspected by the NY state Dept of Transportation. There is a bus counselor on every bus. All drivers are CDL certified.

Accreditation
We are accredited with ACA (American Camping Assoc.), the NYS Camp Directors Assoc., and the LI Assoc of Private schools and Day camps.